An Italian in Paris. Satin Copper and Glossy Copper alternate in a play on textures and finishes for a result that is très chic.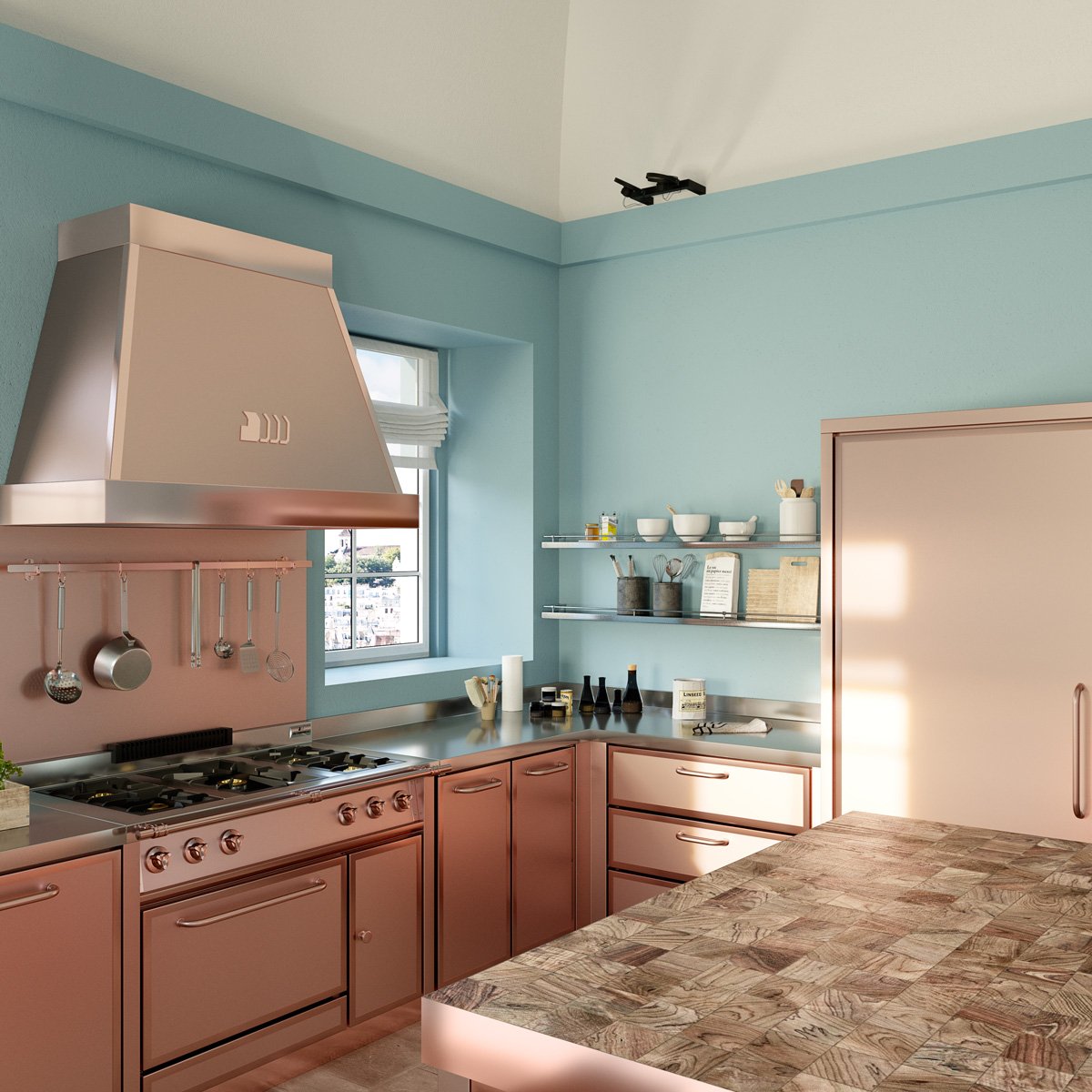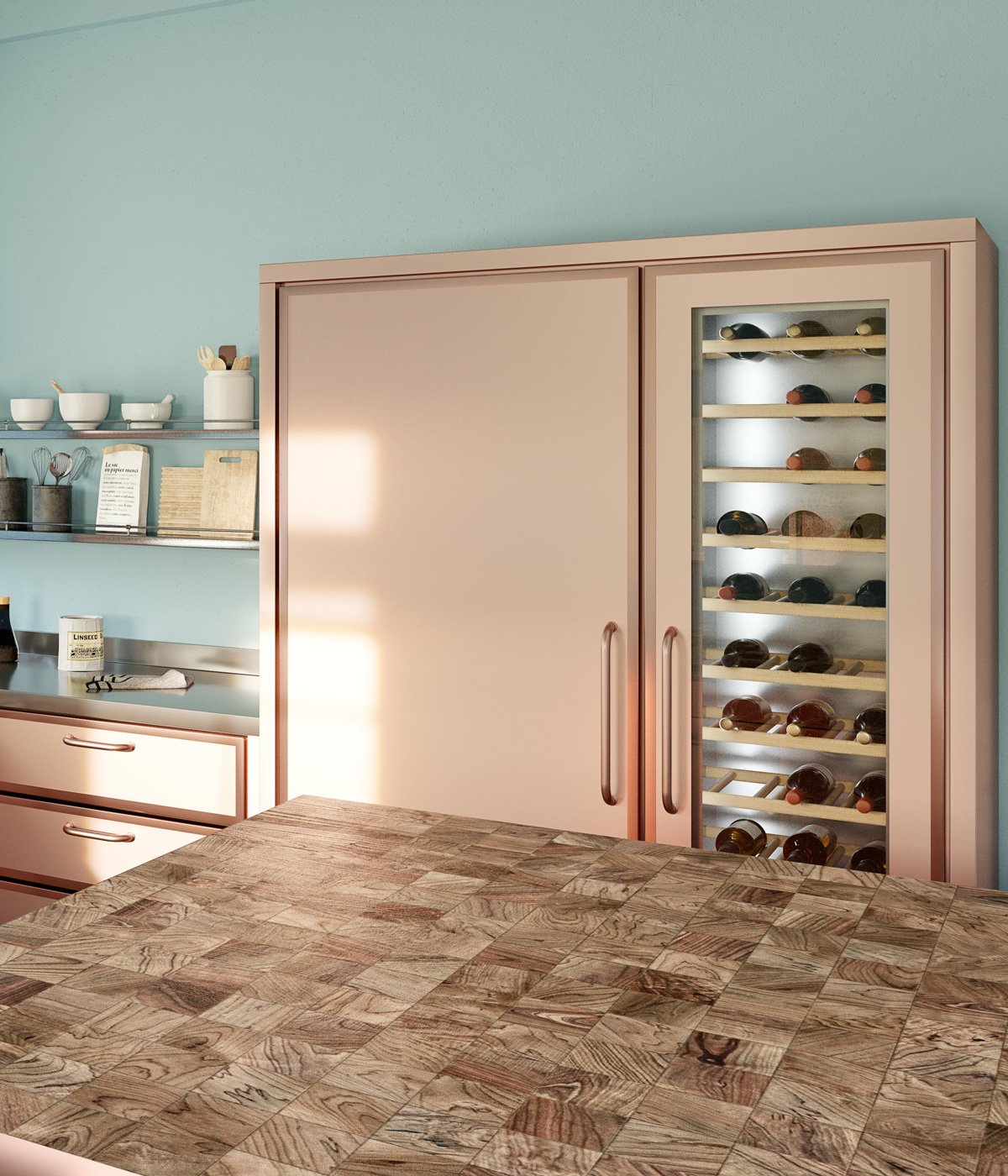 Special tank containing the gas appliances.
The gas burners are powerful and well-spaced out for the use of large surface pans. The gas burner basin is designed for quick and easy cleaning: rounded edges, watertight burners and a drainage system to collect cleaning liquid.
Customisation runs through the whole kitchen.
The customised finishes also include appliances like refrigerators, wine cellars and dishwashers which can be neatly hidden behind panelling.
Precious details enhance techinque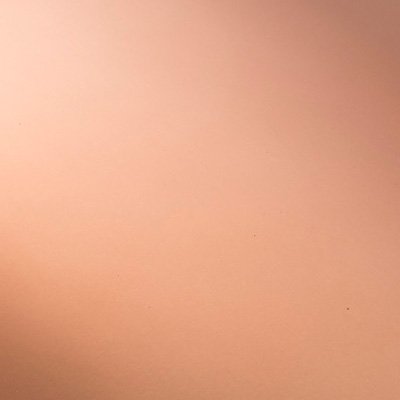 Glossy Copper. The Glossy Copper edge emphasises the contrast with vertical satin panels.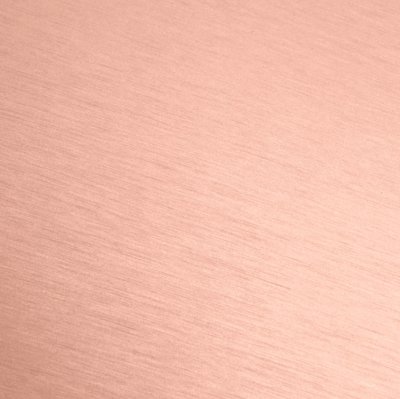 Satin Copper. Panels are finished in Satin Copper.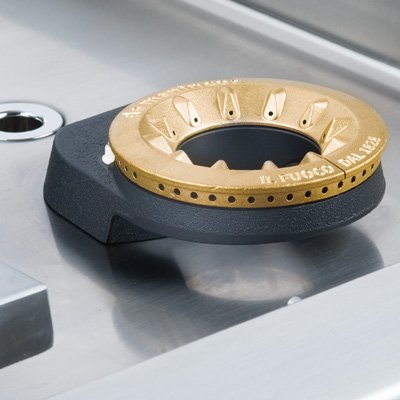 Powerful and watertight gas burners allow for easy and efficient cleaning.