In New York, a striking colour distinguishes a kitchen with understated elegance.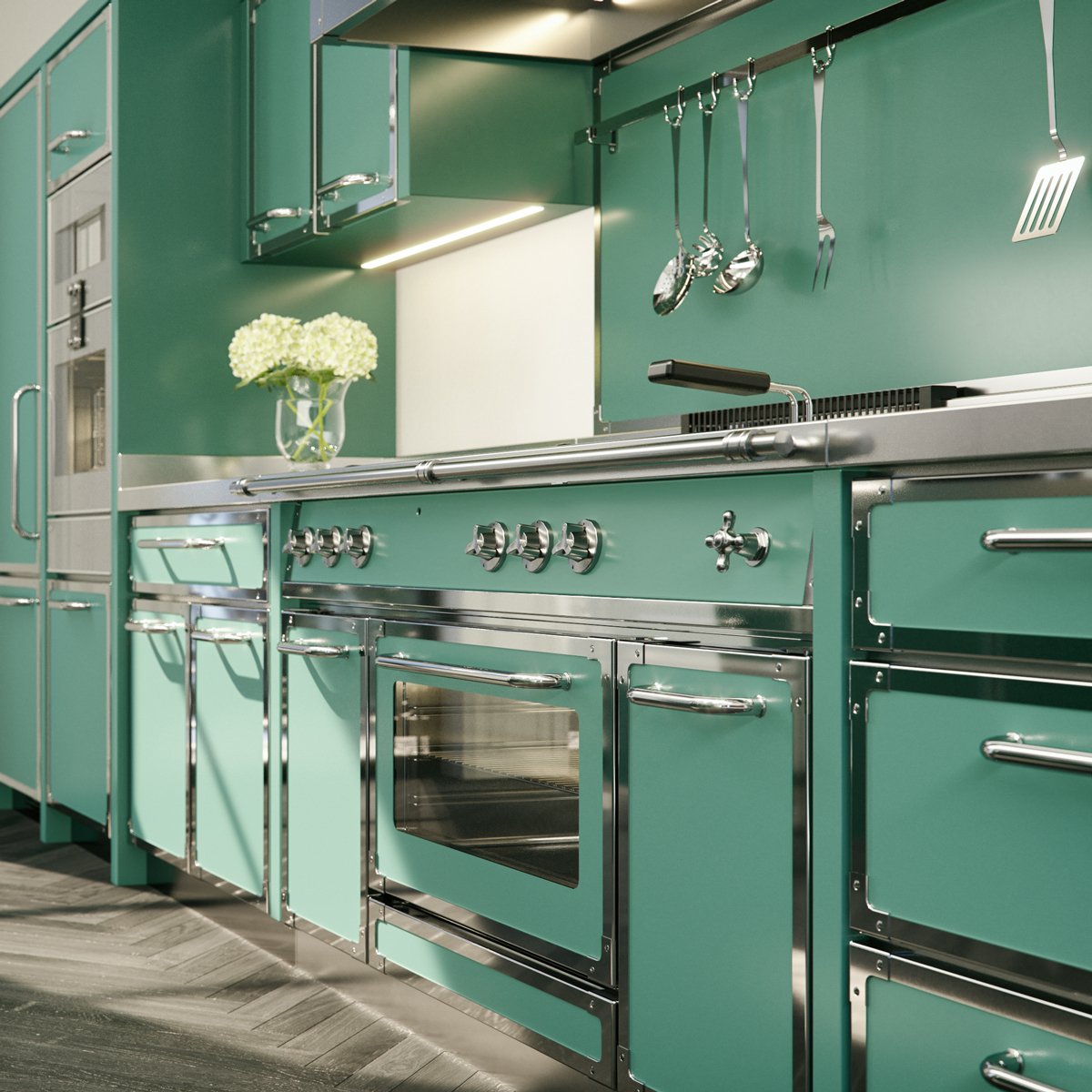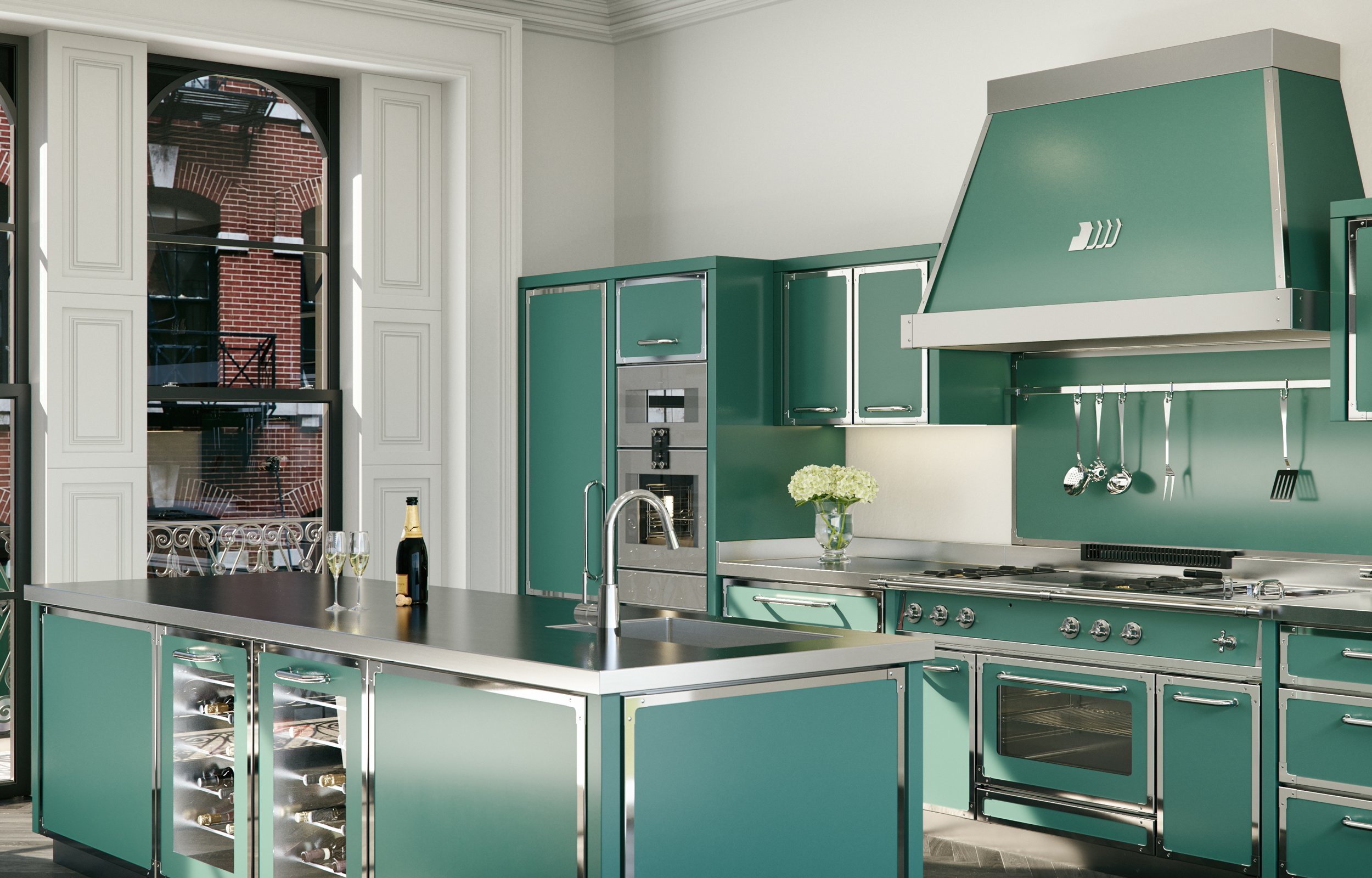 Gas burners, electric oven and fryer. Functionality is served.
Oven with 61cm trays is also available in a glazed version.
A convenient drawer for oven racks at the bottom. The oven controls utilize the technical space and therefore free up the control panel, which is aesthetically simpler and more elegant.
The hermetic gas burners are immersed in a tank equipped with a drain that allows easy cleaning at the end of service. And the 8-litre electric fryer has a system that includes a rotating heating element, again with the goal of facilitating efficient cleaning. The back panel is also finished in porcelain enamel and therefore highly resistant to scratches.
The shocking power of colour.
Porcelain enamel in a decisively featured colour for this complete and equipped kitchen with a central island and technical columns for ovens and the refrigerator. Particular attention is paid to the polished stainless steel finish on the doors and drawers and is not only limited to the external façade but also found inside the doors, guaranteeing impeccable aesthetics from every point of view.
An exclusive wine cabinet is built into the central island near the dining room, in order to ensure maximum accessibility from the dining room.
The island's stainless steel worktop has a satin Scotch-Brite finish, with the option of oil canning finish also on request.
The worktops are equipped with a backsplash to ensure easy deep cleaning, and are illuminated by LED lights attached to the cupboards on the wall, which also have internal LED lights.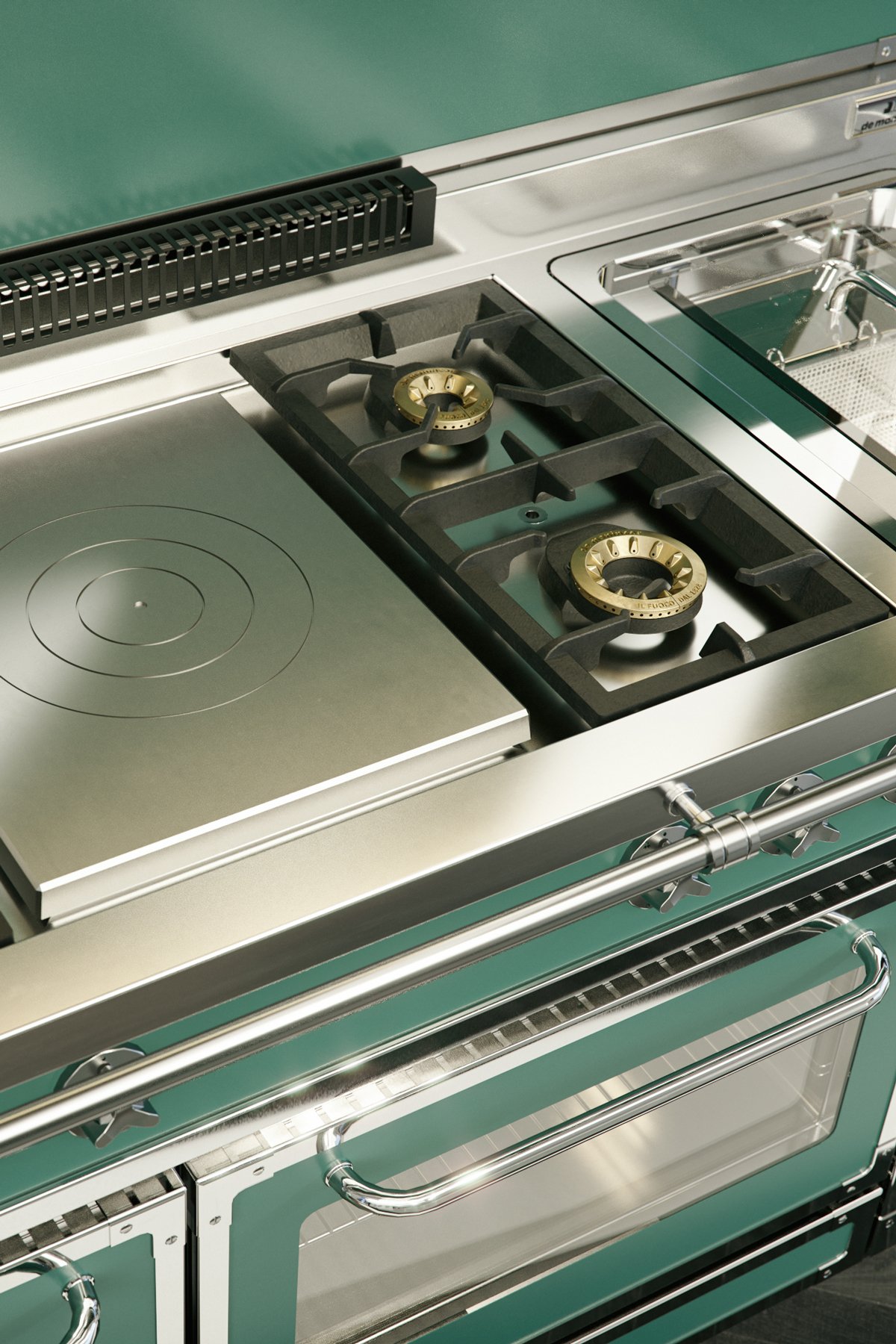 Precious details enhance techinque

Mint Turquoise. Porcelain enamel is resistant to scratches, scuffs, heat, and cold. Chemically inert, it does not absorb odours.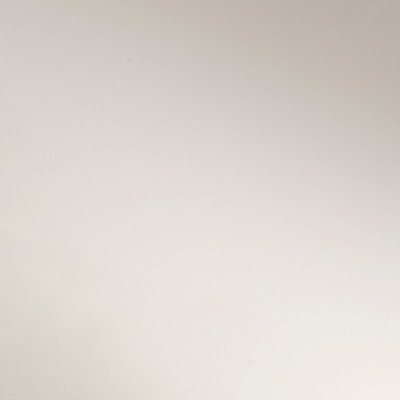 Mirror-polished stainless steel illuminates porcelain enamel.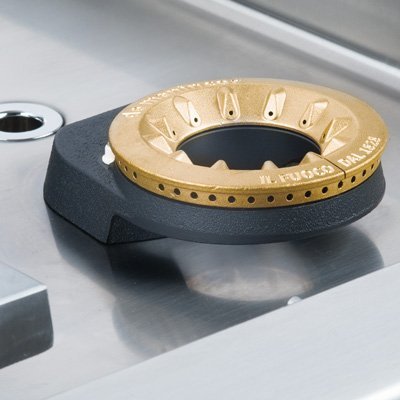 Powerful hermetic double crown gas burners allow easy and efficient cleaning.