A refined way of integrating luxury and functionality in the heart of Moscow.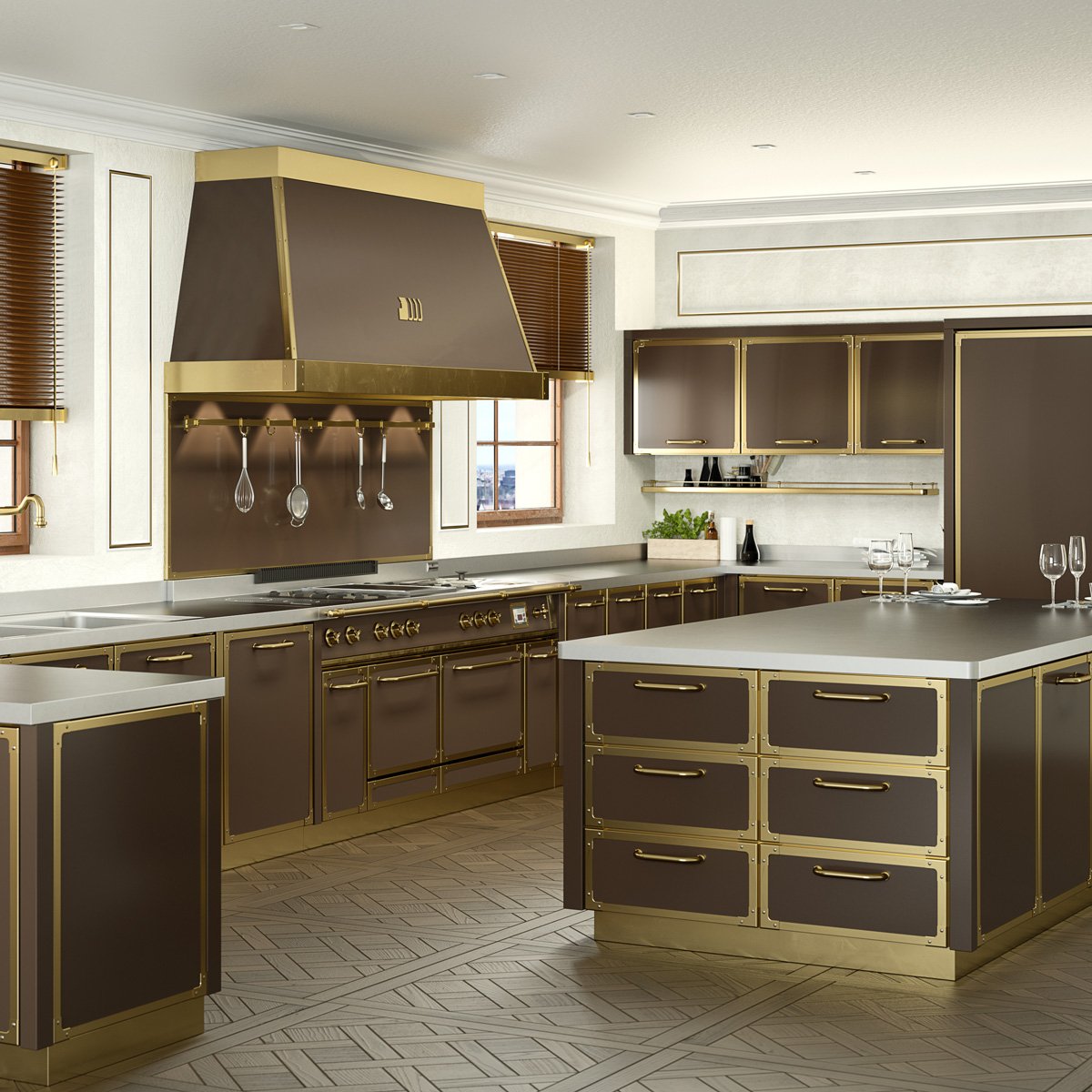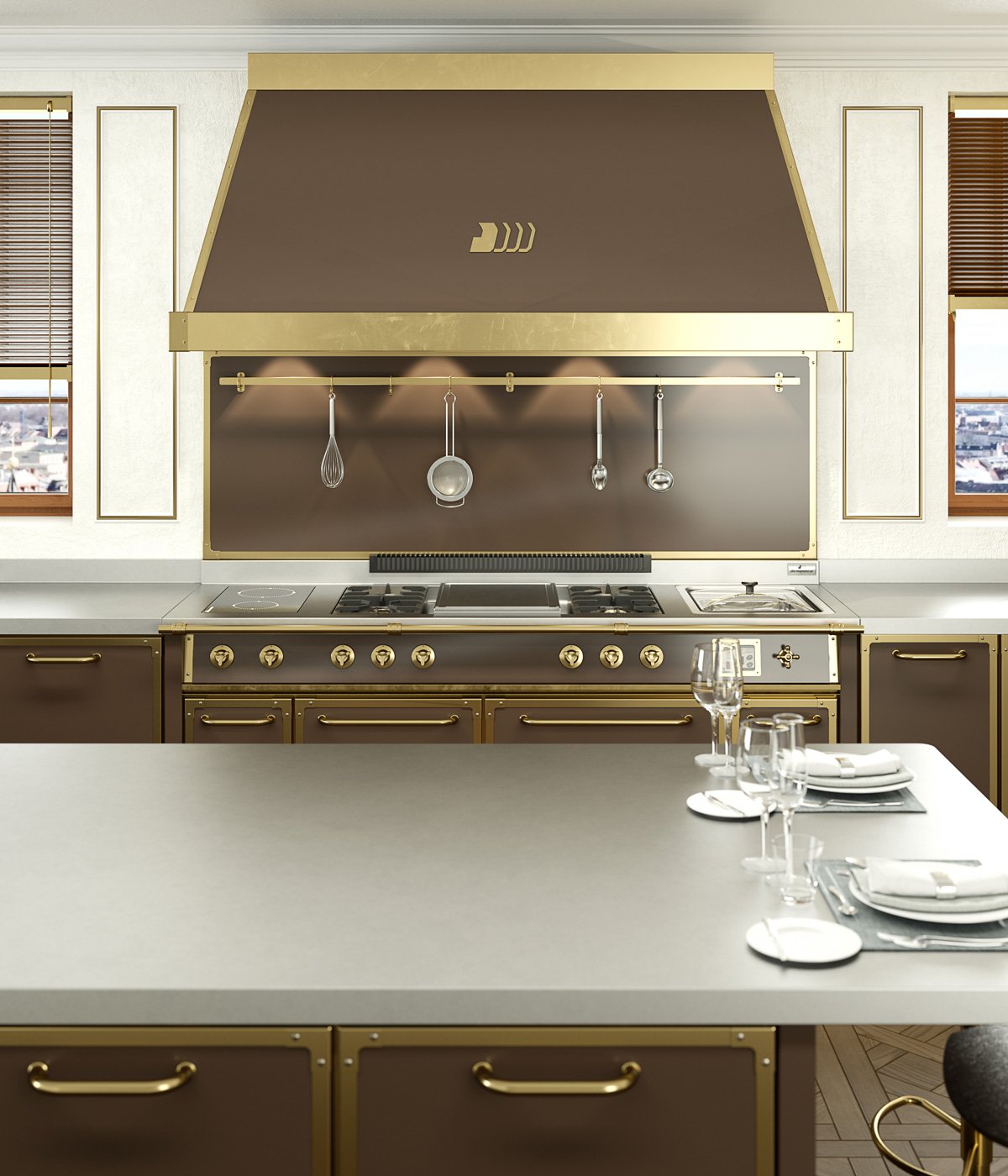 Open-flame cooking with powerful gas burners boosted by the induction hob. A kitchen designed for you.
The composition of cooking elements can be completely personalised depending on the client's needs: habits, tradition and the pursuit for new cooking methods.
Warm Chocolate combined with a regal Brass edge.
Glossy Brass brings out the warmth of the Chocolate coloured ceramic enamel. Seamless worktop surfaces, decorated chair backs, elegant details and homogenous finishes on all sides.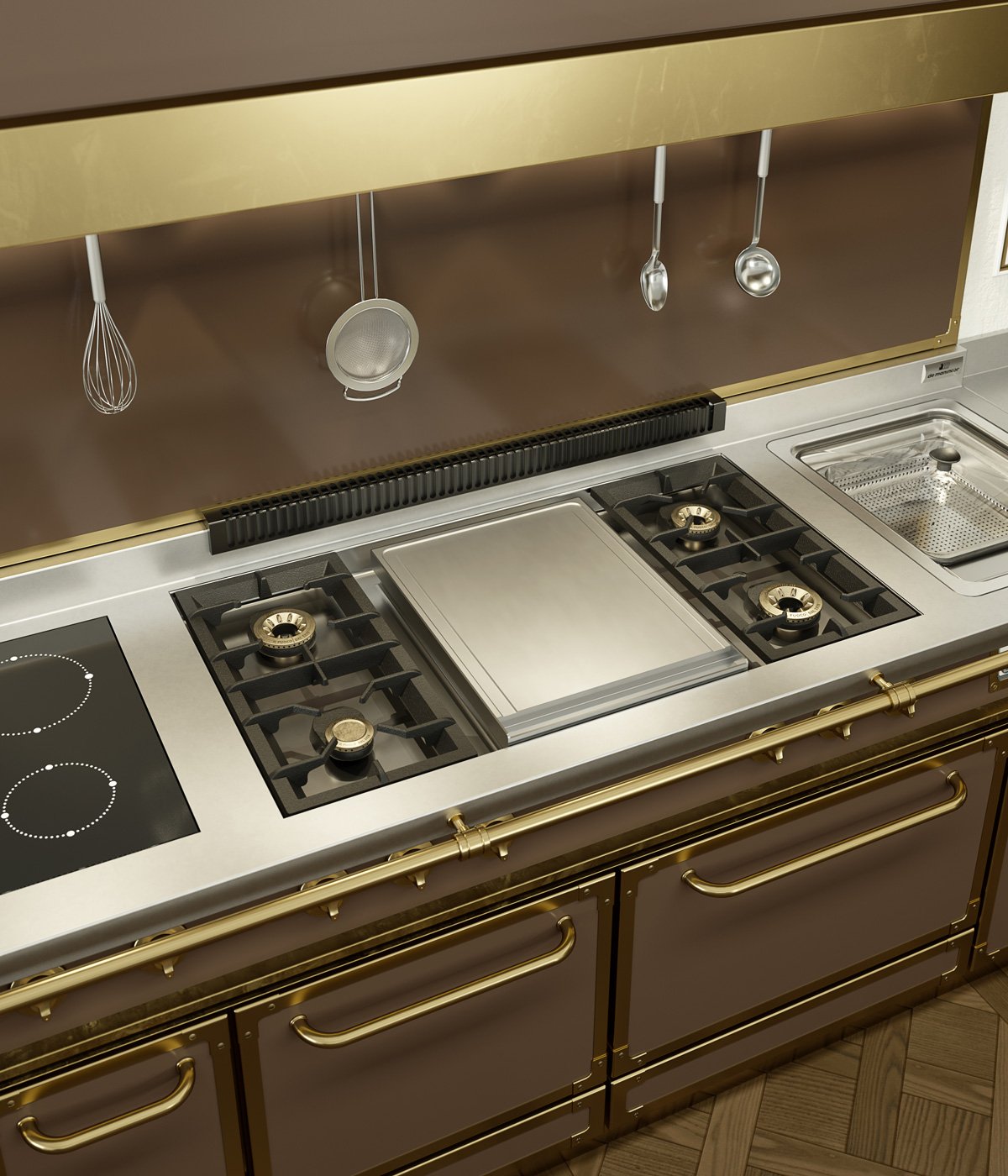 Precious details enhance techinque

Chocolate Brown. Porcelain enamel that is abrasion and temperature resistant. Chemically unreactive, it doesn't absorb odours.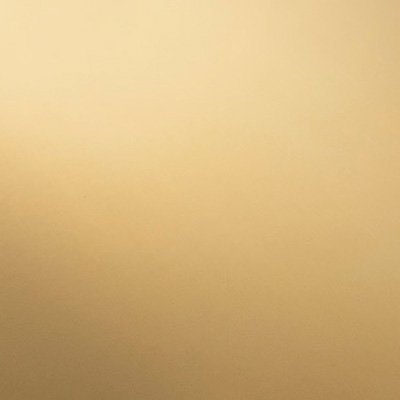 Golden Gloss. Glossy Brass. Classic, noble, beautiful.
Double-face enameled cast iron plate. The ribbing leaves grill marks on both meat and vegetables.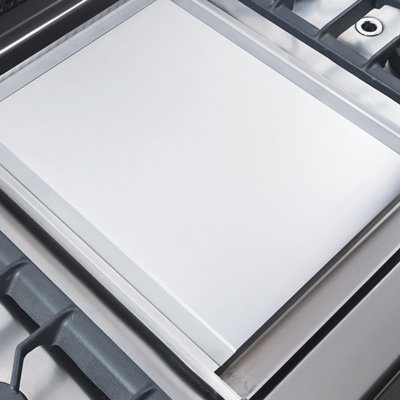 The Japanese Teppanyaki gas plate is made of polished stainless steel.